"
Here is a part of World War II that most of us not only forgot—we never knew it happened in the first place. Mark Obmascik has deftly rescued an important story from the margins of our history—and from our country's most forbidding frontier. Deeply researched and feelingly told, The Storm On Our Shores is a heartbreaking tale of tragedy and redemption."
"A riveting true tale of a soldier's lost diary, The Storm on Our Shores is a vital reminder of grace, forgiveness and the power of words to heal."
"Mark Obmascik is a master storyteller. He writes with tremendous grace about a forgotten part of our history, telling the same story from two opposing points of view—perhaps the only way warfare can truly be understood. He brings to life in gritty detail the enormity of the sacrifices made on both sides of the conflict, and thus enables us to appreciate the terrible price of war ane
w."
May 1943 — The Battle of Attu…
…called "The Forgotten Battle" by World War II veterans – was raging on the Aleutian island with an Arctic cold, impenetrable fog, and rocketing winds that combined to create some of the worst weather on Earth. Both American and Japanese forces were tirelessly fighting in a yearlong campaign, and both sides would suffer thousands of casualties. Included in this number was a Japanese medic whose war diary would lead a Silver Star-winning American soldier to find solace for his own tortured soul.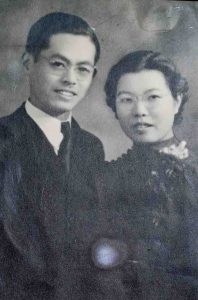 The doctor's name was Paul Nobuo Tatsuguchi, a Hiroshima native who had graduated from college and medical school in California. He loved America, but was called to enlist in the Imperial Army of his native Japan. Heartsick, wary of war, yet devoted to Japan, Tatsuguchi performed his duties and kept a diary of events as they unfolded – never knowing that it would be found by an American soldier named Dick Laird. 

Laird, a hardy, resilient underground coal miner, enlisted in the U.S. Army to escape the crushing poverty of his native Appalachia. In a devastating mountainside attack in Alaska, Laird was forced to make a fateful decision, one that saved him and his comrades, but haunted him for years. Tatsuguchi's diary was later translated and distributed among U.S soldiers. It showed the common humanity on both sides of the battle. But it also ignited fierce controversy that is still debated today. After forty years, Laird was determined to return it to the family and find peace with Tatsuguchi's daughter, Laura Tatsuguchi Davis.